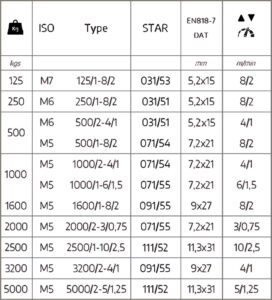 Made in Germany – Stocked in Ireland!
Our range of approved high quality STAR LIFTKET hoists come complete with control pendant with emergency stop and plug with low voltage control 24 VAC and upper/lower limit switches with thermal protection for lifting motor.
Equipment and model variants:
SWL Capacities 125 kg – 5,000 kg
380-415V, 50Hz, IP55
Up to 20m lifting height
Next day delivery offered on standard hoists or express delivery line with a maximum delivery time of 15 working days.